Shakes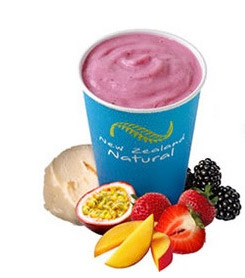 As part of our extensive drink range at New Zealand Natural, we offer premium quality Milkshakes and Thickshakes.
These are sensational because you can choose any flavour from our entire range of ice cream for your Milkshakes or Thickshakes. You can create your own personalized shake with your favorite flavour.
Our Milkshakes and Thickshakes are different from the ones we are used to since most of the locally-made milkshakes here in the Philippines tend to include ice, but here at New Zealand Natural, we just make use of milk and our premium ice cream so that you can still taste the flavor and goodness of our ice cream while enjoying your drink up to the last drop! No ice leftovers!
There are two sizes available for our Milkshakes and Thickshakes: small(12oz) and regular(16oz).
Chillos
Chillos are New Zealand Natural's version of ice coffee. Chill out in your coffee break. These delicious ice blended drinks are made with our famous ice cream according to our very own specially developed recipes.

Our Chillo Flavors are:
Chocochillo™
Cappuchillo™
Mochachillo™
Cookies & Cream
Mint Choc
White Choc Raspberry
Green Tea
*Available flavors may vary depending on the ice creams available in store.